This experience is for you if you like the following
The core vision for this larp is experiencing how it is to play two parts of the same character with someone else and be in symbiosis with them. Together, you are a whole human being. This also means that it is physically impossible to be too far away from each other at all times during the larp. There is no exception from this offgame, so be aware that you sign up with someone where you feel comfortable that you will need the same amount of breaks. If one party needs a nap – the other one will have to be out of the game as well. Energy level is an important calibration topic when choosing a partner.
In the fiction, separation will bring you both excruciating pain. The specific distance in practice is something we will try out in the workshops, but it is approximately 3-5 meters. How to be aware of each other at all times is also something we will practice in the workshops before the game.
You will play characters that have or are trying to come to terms with the fact that they have been lied to for all their life, but many are still unsure of how they want to shape their life after the church.
The characters are former Magisterium people, experimental theologists (physicists in our world), witches, nomads, soldiers, writers, adventurers, students at the university, politicians, natural philosophers and the like. The characters more or less know each other before the game starts – some only superficially.
You have in common a great curiosity about what this state of things will mean for you personally and how the view possibilities of understanding have and will affect your understanding of your Daemon. Scientific experiments might help you learn more about your connection to your Daemon and thereby – the world.

Examples of what you can do at the larp
Experiment with the symbiotic relationship between human and Daemon
Have a passionate romantic interest where the Daemons show the true feelings while the humans aren't allowed to show them
Have fun by making great toasts to science which has won the war
Have an existential crisis over losing your deity and seemingly gaining free will
Question the nature of the human soul
Explore what place desire can have in your life
Relive traumas from the war through your Daemon to heal
Dine and dance in a way you have never been allowed to before when The Magisterium had a firm grasp over morality in this world
Threaten a former friend who was on the other side of the war
Be shocked and horrified by radical experiments taking place between Humans and Daemons
What this larp is not - what you should not expect from this larp
A 'His Dark Materials' reenactment. There will be no dangerous adventures in this or other worlds like the ones the main characters in the books experience. No known characters will be in the larp or be known personally to the characters. This in only a world inspired by the novels.

What exists in the fiction outside of the setting and location we will be playing at is not important. Yes, armoured bears exist, and some might have seen one in the war, but they are not relevant to the story. The same goes for spectres and other elements of the original material that are not on this website.

Daemons eating, sleeping like animals and being in full body costumes to look the part. Actually, in His Dark Materials, Daemons don't eat at all. But as players, we need to eat, can't fly and can't be as small as a moth, so we will never be able to do a 1:1 representation of the animals anyway. Thus, the Daemon players will also eat at the table and sleep in a bed like their human counterparts and merely represent the animal form they have with bodylanguage and some costume/make-up parts.

A sexual or nudity filled experience. Some of the important themes are definitely desire, the meaning of loss of innocence and newly won free will. Even sensuality or eroticism can be a part of this experience for some. However, the death of "The church" is not only about sexual liberation and there are many kinds of desire other than sexual desire. Therefore players are advised to interpret 'desire' as broadly as possible.

A strict plotline for the overall larp. There will be plenty of character relation options and possible storylines for the individual and there will be much time to play this out to experience the bond between human and Daemon. All players are invited to create stories ingame and create play for each other.
There will be a strict time management policy at this larp. This means that workshops and play will start on time, and we are not waiting for anyone. This also applies for break times. So please plan your trip thoroughly so that you can be there in time and preferably wear an ingame appropriate watch. I completely understand that this is not a preferred style for many people, but I will rather have clear expectation management if this is something that makes you want to participate to a lesser degree. 
Ingame, most of the time will be free play, but there are some collective activities that all characters will participate in: Meals and scientific experiments are the most prominent of those.
However, these collective activities will not be time consuming compared to the time to play freely. Also, we will start and end the larp together in collective scenes. The GM will be playing a character in the larp.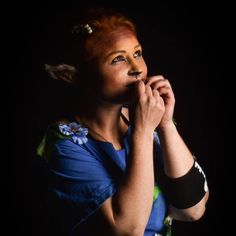 Friday the 20th of May 2022
12.00-12.30: Show up, put on your provided name tag and make sure you have eaten your own lunch. No lunch will be provided on Friday.
12.30: Presentation of the setting and room for questions (briefing)

13.00: First part of the workshop without costumes
13.45-14.00: Break
14:00: Structured time to speak with your relations and your partner as well as playing scenes from the past without costume
15.00: Check in to the rooms and get afternoon coffee and cake. Dress up and get into costumes. More time to calibrate if you are done with costumes

17:00: Last workshops in costumes
17.30: Act 1. Starting the game together

18.00: Ingame dinner together with everybody
Midnight: Game pauses for the night. Please don't party this night. Take some time to talk to your relations or decompress – whatever you need.

Saturday the 21st of May 2022
08:30-10.00: Offgame breakfast. Time to get into costume again
10.00-11.00: Continued time to put on costume as well as photo options before the game starts
11:00: Act 2. Game starts again with a short talk on how things developed during the night and what everybody needs
13:00: Ingame lunch
15.30:16.30: Offgame break. Taking a rest in your rooms is highly advised
16.30-17.00: Calibration time
17.00: Act 3: Game starts again
18:00: Ingame dinner
22:30: Game ends. Socialize for as long as you like. There is a voluntary debrief for those who want to hosted by the safety person


Sunday the 22nd of May 2022
08:30-10.00: Offgame breakfast
10.00-11.00: Saying goodbye and and packing your things. You have to be out of the rooms by 11.00.