Dates: 20th of May 2022 at 12.00 – 22nd of May 2022 at 12.00
Sign-up: 1st–20th of December 2021
Payment: 590 euro paid 10th of January or in installments with 200 euro in January, 200 euro 1st of February and 190 euro 1st of March 2022.
Age limit: 18+
Number of players: 30
Price: 590 euro
Contact e-mail: daemon@narrators.eu
Location: Broholm Slot, Broholmsvej 32, 5884 Gudme, Denmark

The larp is set in a "vintage steampunk" era. That means that both human and Daemon will be dressed in costumes from an ahistorical past that fits the description "vintage steampunk".
This can entail fashion from the late 19th century to the middle of the 20th century. Feel free to mix and match any clothes, styles, and accessories from these decades for your outfit. This is all about creating the right look and feel that suits your character, rather than recreating any particular era. Think for instance dark academia, light academia, or history bounding.
As far as the steampunk part of the larp is concerned, this applies mainly to the sciences, tech, and gadgets.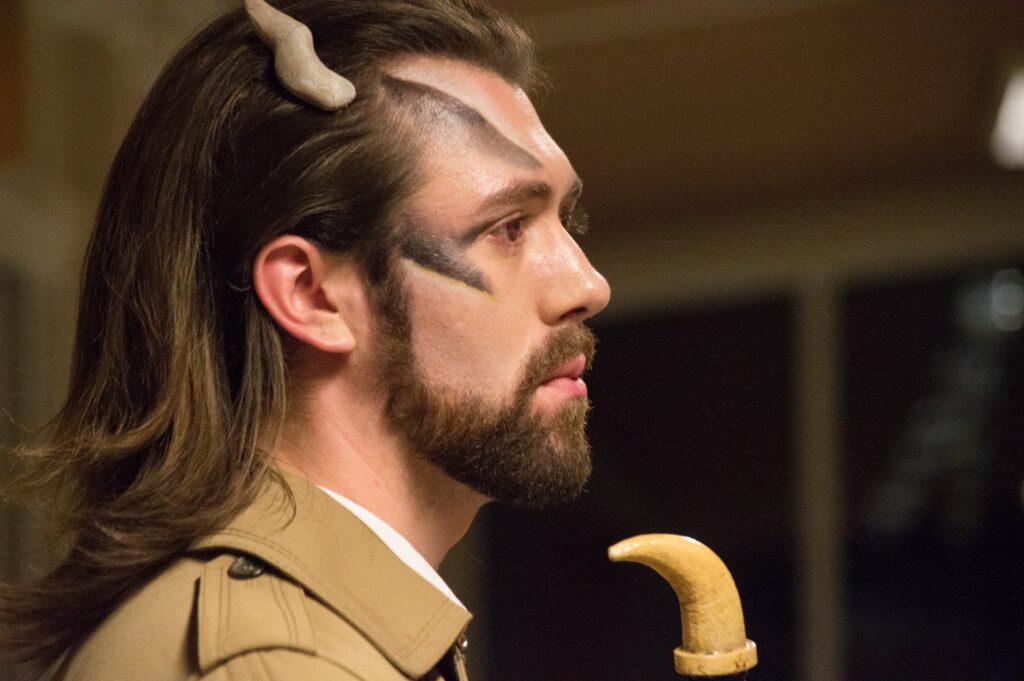 You can get inspiration from the pinterest board that Anna Katrine Bønnelycke and Kathrine Dahl have kindly put together. Be advised that it in no way has to as advanced as this. 
The Daemon player will additionally wear make-up and costume parts so it's clear what animal they are representing, but no full animal-makeup or costume is relevant or wanted in this larp. Body language and representation are the most important. The representation can be done with prostheses, make-up, wigs, costume parts like fur, feathers, tails and the like. Avoid any full suits or masks.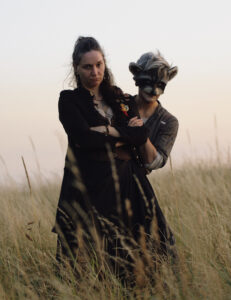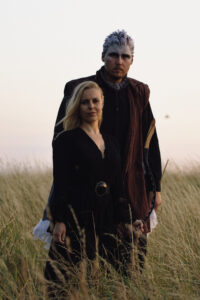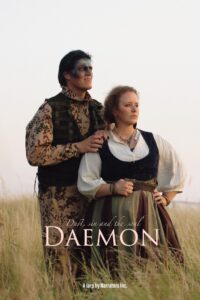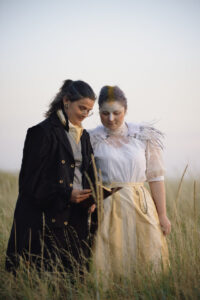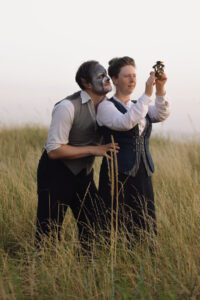 It is meant quite literally that you can't move physically far away from your counterpart in the larp, so if you need to go to the bathroom, they need to be right outside the door. If you need an offgame break, they will have to go with you. This means that you really should sign up with someone with whom you are comfortable and have calibrated expectations for the experience. There will be no exceptions during the larp.
No serious injury or death will occur to any player characters unless the player and their partner choose to in the end of the larp
All communication and talking during the larp will be in English.
The Human and Daemon player in a couple are expected to sign up together and will receive the same character sheet as their knowledge and experience is completely transparent – sharing each other's thoughts has its perks!
We would really like to take the opportunity to take pictures for the larp's web page at this event. So if anyone would like to participate in this, please let us know in the sign-up. You will get personalized shots and everybody gets the option to get out of game posing photos as well.
It can be very straining to find a partner. We recommend that you do this yourself, since it requires a lot of trust. You CAN sign up as a single person but the organization can't promise to help you find a partner. A post will be made on the interest group where you can say that you would like a partner, if this feels alright for you.
Location and travel
The location is a castle with two person bedrooms and several common spaces, 1 ½ hours travel time from Copenhagen. 
Address: 
Broholm Slot 
Broholmsvej 32
5884 Gudme
Denmark
If you are not travelling by car, you can take a train to Nyborg st. where the train runs directly from Copenhagen and we can arrange a pick-up from there.  
This means that if you are flying, the most viable option is to fly to Copenhagen Airport and then take the intercity train to Nyborg st. 
A lot of people have helped to make this larp happen. All the players and helpers at the playtests in the summer of 2021 have made the larp into what it is today. It couldn't have been done without them.
Also, thank you to 
Julie Streit for help with finding the location
Mikkel Brunberg for help with workshops
Katrine Kavli for website design
Anna Katrine Bønnelycke and Kathrine Dahl for help with the pinterest board 
Nico Vanderkelen, Martin Østlie Lindelien, Anne Katrine Bønnelycke, Kathrine Dahl, Julie Streit, Ida Tjell, Christian Møller Christensen, Frederikke Piil and Jasper Wille for sparring. 

Jochen aka Horatius Steam is a Steampunk prop-maker who has created essential scenography parts for Daemon. He builds functional Steampunk items which means that all gadgets function and will operate to increase immersion.